When WE are quiet
A calming bedtime book that provides simple steps to help families enjoy the silence
Rooted in the City Silence Project's mission of slowing down the world, turning off our digital devices, and turning on our capacity for stillness, wonder, and creativity, this calming board book is designed to help families rediscover the gentle quiet and its soothing benefits.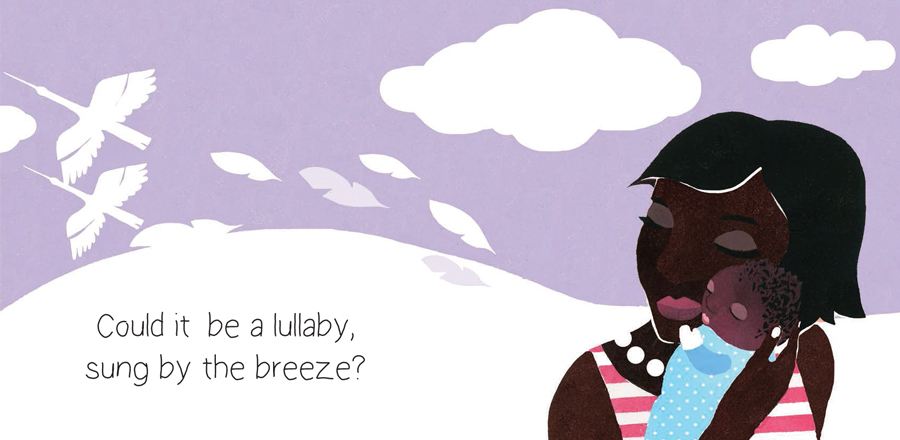 Reviews:
"This book begins to soothe from the start with beautiful, sing-song words that flow effortlessly into each other. It is a wonderful reminder to slow down, be quiet, and listen to the world around us." - Lola Snyder, MLS, Head of Youth Services, Jackson County Public Library, Seymour, IN
"(E)very page exudes substantial warmth and tenderness, and a closing list of suggestions offers tips for parents hoping to encourage restful bedtime habits like self-soothing and mindful breathing in their own children." - Publishers Weekly
"Stacy Sims has gifted us with a gentle, rhythmic, rhyming lullaby to slow us down, comfort us into tender moments, and remind us to breathe." - Shawn Dougherty, Montessori teacher, Meditator, yogi, and peace educator
"The perfect story to calm your body and mind, using the power of silence to slow down, be still and appreciate the gentleness of quiet time. The illustrations by Sharareh Khosravani are colorful and drawn with a very gentle quality to them, as if the illustration just floated off the breeze and onto the page. A restful night is not far away with this sweet book!" - Regina LaCaruba, Diapers-and-Daydreams.com
"When We Are Quiet by Stacy Sims is a lovely book about being mindful of our surroundings, encouraging listening and sensing what is around us. It is a gorgeous new take on a goodnight book that can help you calm down and relax together." - Chelsea Lee Smith, blogger, Moments A Day
Publication Information
List Price: $7.99
ISBN: 978-1-936669-45-5
Publication Date: September 2016
Format: Board book
Dimensions: 5.5" x 5.5"
Page Count: 14
Ages: 0-3
About the Author:
Stacy Sims is a mind/body educator and author. In 2005, Sims piloted the True Body Project, a movement-based trauma-informed curriculum for girls and at-risk youth and adults. She travels internationally to work with trauma survivors and clinical staff and has created in-school, after-school and other curriculum and leadership trainings. This year, she founded City Silence, an international network of mindfulness gatherings.
About the Illustrator:
Sharareh Khosravani is an artist, graphic designer, and illustrator. She has illustrated books published in Iran, Korea, Germany, France, and the United States. She has won multiple international prizes for her illustration.