Sleepy solar system
"It's been a long, busy day in the starry Milky Way. Sleepy, setting Sun calls out, 'Bedtime, everyone...'"
Join the planets (and a few friends!) as they settle down into bedtime routines: brushing teeth, reading stories, and asking for one more hug and kiss. Includes a distance chart and "Did You Know?" section featuring facts about our solar system. Rhyming text and whimsical illustrations provide an enchanting read-aloud celebrating the wonders of outer space. Sleepy Solar System is certain to send the imagination soaring!
Follow Mother Earth on Twitter: @sleepymamaearth
Click here to download a free solar system coloring page!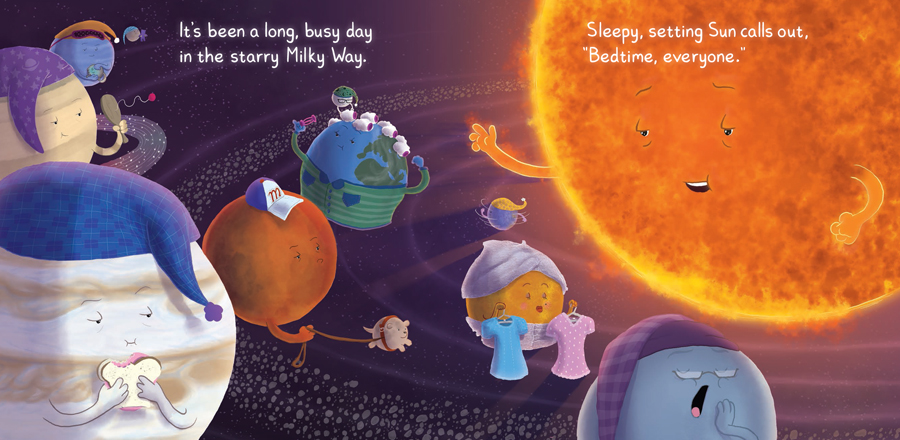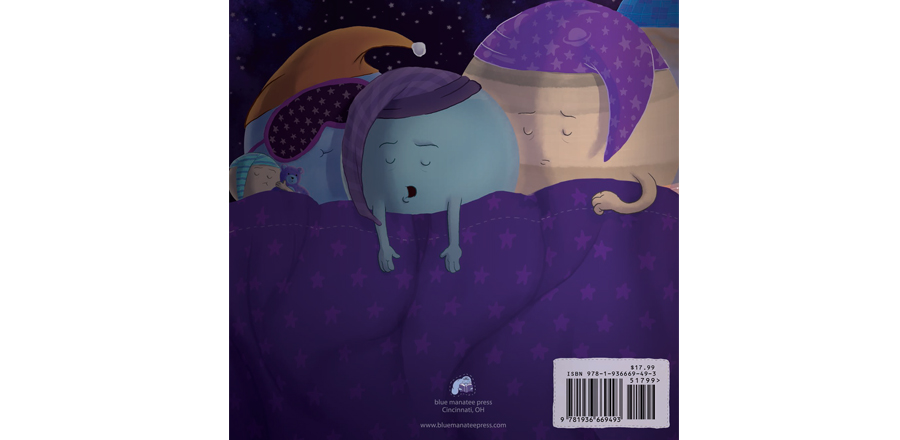 Reviews:
"Reading Sleepy Solar System to your 4- or 5-year-olds just before bedtime will introduce them to our planets and, maybe later, allow them to visit each one in their dreams." - Dean Regas, Outreach Astronomer, Cincinnati Observatory; co-host, Star Gazers
"A fun and humorous take on introducing the solar system and the varied planets within to a very young audience." - C.F. Payne, artist/illustrator, Mousetronaut
"Cenko's appealing, digitally created images seem perfect for animation." - Kirkus Reviews
"Very highly recommended for family, preschool, elementary school, and community library children's books collections, and perfect as a 'read aloud' nap-time or bed-time book..." - Midwest Book Review
"A lovely fusion of fact and fancy, little stars will want to fall asleep with the solar system night after night." - Michelle Schingler, Foreword Reviews
"A splash of fantasy with a dash of fact, this bedtime book about the solar system will have your little one blasting off into outer space from the comforts of your cozy bed!" - Regina LaCaruba, Diapers-and-Daydreams.com Book Reviews
List Price: $17.99
ISBN: 978-1-936669-49-3
Publication Date: September 2016
Format: Hardcover
Dimensions: 9" x 9"
Page Count: 32
Ages: 4-8
About the Author:
Dr. John S. Hutton is a pediatrician and author from Cincinnati, OH. As a child, he loved to stare at the sky and play in the mud on his favorite planet, Earth.
About the Illustrator:
Doug Cenko is an illustrator living in Chicago, IL. He has worked at an animation studio, a live special effects company and design agencies, but illustration is what he truly loves to do.